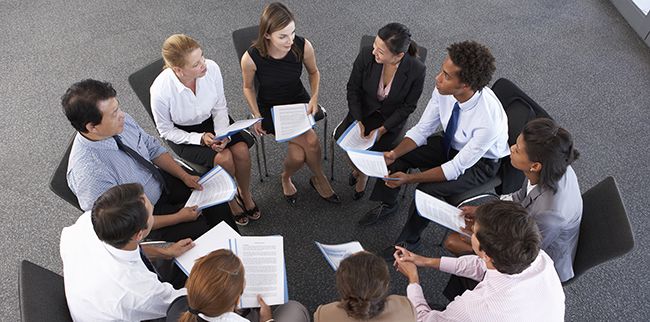 Customized Emotional Intelligence (EI) workshops are available for corporate events, retreats, sales meetings. Workshops allow executives to learn about emotional intelligence in a group setting and practice with peers.
Workshops are highly interactive combining small and large group exercises where participants have the opportunity to apply new concepts to real-life examples. Participants discover their own individual EI profile after taking the EQ-i 2.0 assessment. They have the opportunity to  share and practice. They use their unique profile to better understand their strengths and their areas of development.
Participants can expect to:
Understand how EI impacts their performance and success
Learn the EI framework and the specific competencies involved
Receive an individualized EI report with customized feedback and recommendations
Discuss best practices for using EI
Establish a personal EI Action Plan
Workshop themes previously offered:
Emotional Intelligence for Strategic Account Managers – Accelerate Your Performance With Soft Skills
Emotional Intelligence for Sales – Your Key to Performance and Success
Emotional Intelligence To Boost Your Leadership Effectiveness
Emotional Intelligence for Job Transition
Please let us know of your questions or comments or to schedule a phone call.